Aug. 2, 2013
Albuquerque, N.M.--- The New Mexico Lobos will be headed to Australia for a 3-game exhibition tour that will see UNM face off with the Sydney Kings, the SEABL All-Stars, and the Queensland All-Stars.
The game with the Sydney Kings will have at least an audio stream available for Lobo fans back home, with the tip-off coming on August 6 at 3 a.m. in Albuquerque. The link for the stream will be www.livestream.com/sydneykings. There is also an application available for iPhones, with details at www.sydneykings.com/kings-radio.
The Lobos will face off against a pair of all-star teams on August 8 at 7 p.m. AEST (3 a.m. Mountain Time) and August 11 at 5 p.m. AEST (1 a.m. Mountain Time). If streams are made available by the home teams, that will get announced both at golobos.com and @UNMHoops.com.
GoLobos.com and Yahoo Sports' Dagger Blog will have plenty of coverage of the trip, with photos, video interviews, blogs, and recaps available at the conclusion of each night in Australia when the team returns to its hotel.
The trip involves six different flights, including two 14-hour flights from Los Angeles to Sydney and back. Due to the time difference, the team will skip over the date of August 3, but in effect have two August 13ths. Of greater consequence, the team will be sporting new Nike uniforms for the tour, made especially for the trip.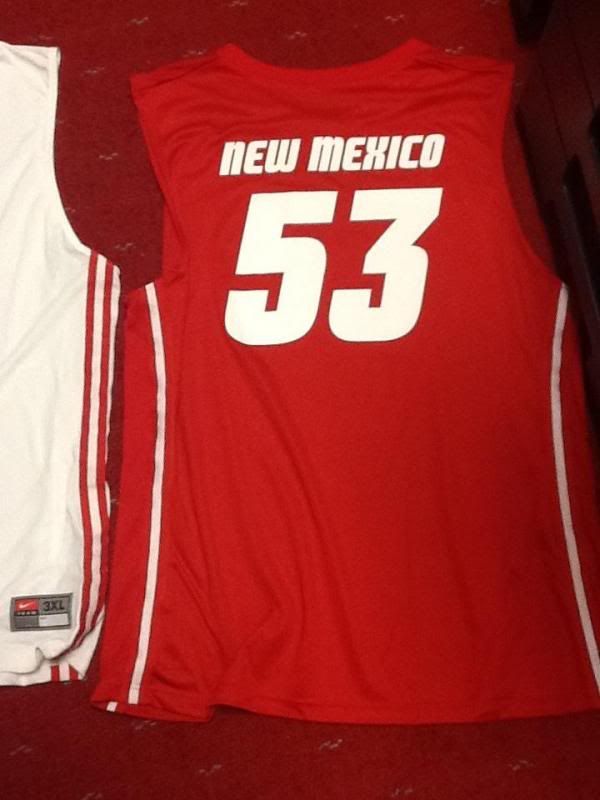 The jerseys will be auctioned off after the trip on GoLobos.com. The feature the official logo on the front of the jersey, and the "New Mexico" wordmark on the back. The shorts feature the UNM official logo as well as the southern cross, one of the native symbols of Australia.
There are differences in the rules of the game for New Mexico. The court will use a wider lane (four feet), and the court is narrower by a foot. Also, the three-point arc is the international line of 22 feet, 1 inch, further back than the NCAA line of 20-feet, 9 inches. Also, the game will be four 10 minute quarters.
Also different, a team shoots two fouls after the fifth foul in a quarter (in the NCAA, it's a one-and-one after the seventh foul in a half, and two shots after the 10th foul). Also, the games will be played with a 24-second shot clock, although NCAA basketballs, not international balls, will be used.
there are some other subtle differences with timeouts as well.